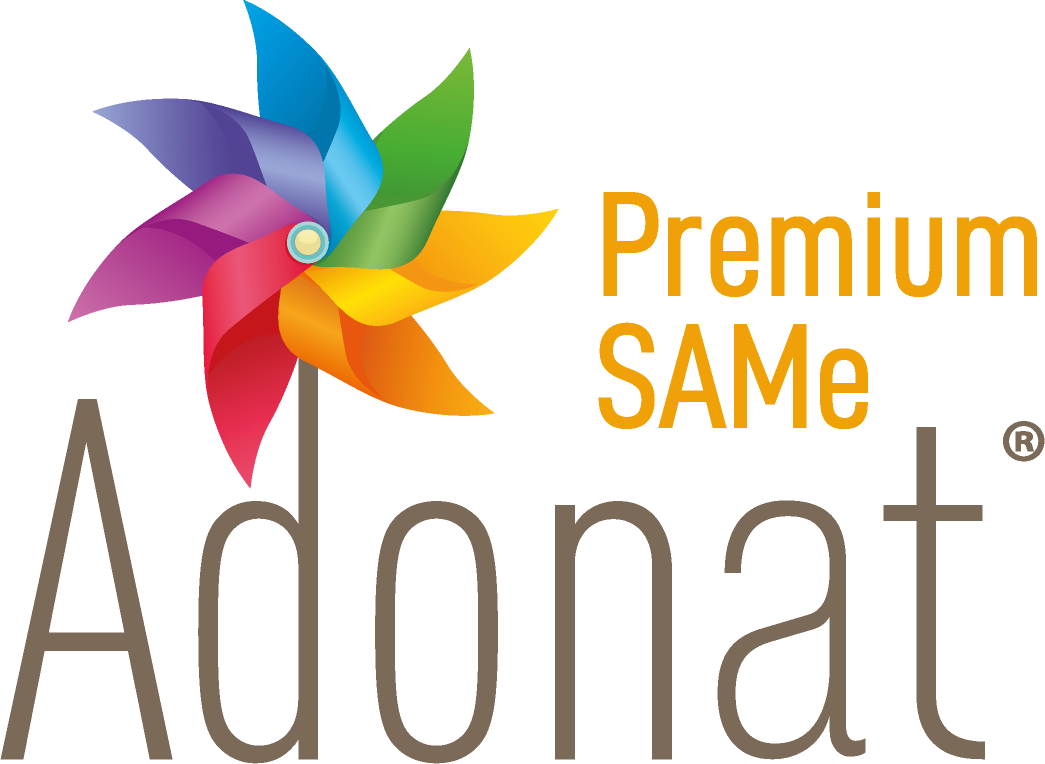 Whi

tePaper:
S-Adenosyl-L-methionine, the secret for Mood & Brain, Liver and Joint Health
The new Adonat® Premium SAMe White Paper is out!
In the post-COVID-19 pandemic era, with a raise of neurodegenerative diseases and the acknowledgment of the most recent phenomenon of digital dementia, consumers prioritize their mental well-being, looking for natural-based ingredients with proven efficacy that can counteract alterations in brain structures, support mood/emotional well-being, and sustain cognitive functions.
Discover how Adonat Premium SAMe (S-Adenosyl-L-methionine), the most important human methylator with an essential role in cell life, meets this market's rising demand.
Involved in the neurotransmitter's synthesis, and in cognitive functions at different levels, it is one of the most important factors studied in counteracting alterations in brain structures linked with cognitive decline, intimately tied to the aging process. Further, SAMe applies to support liver and joint health.